Madi Lane's Blair weight lose
Connie Di Genni
Wednesday, June 29, 2022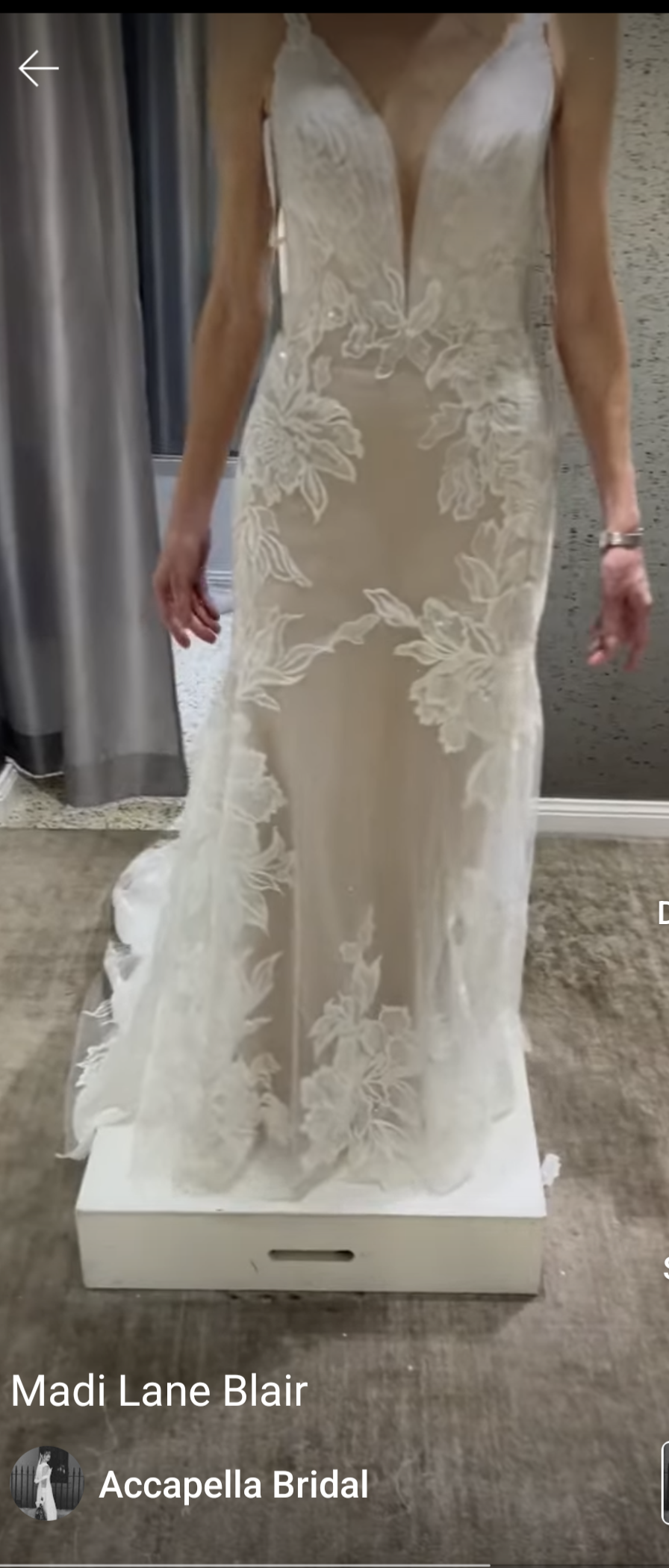 Hi Brides-to-be,
My bride fell in love with Madi Lane's Blair at the Trunk Show . This bride was a perfect size:12 and ordered her dress my recommended nine months before her wedding date. Unfortunately, COVID then hit and her wedding was postponed. During that time she suffered from a health issue that caused her to lose 2-3 dress sizes. Her dress was huge on her.
She contemplated on getting a new dress but loved Blair so much. I managed to alter it to fit like a glove but it was a hard slog.
I said to my bride "I get emails with brides looking for a dress two or three years before their wedding date, some without even having a date booked in. You ordered nine months before your original date and look what happened—we can't predict what happens to us and the human body dose strange things".
I have never worked so hard with alterations since I opened my business 10 years ago. The dramatic weight changes that have occurred during covid have been challenging to manage.
All's well, though … very happy bride in the end 😃
Connie xo