Trunk Show July 2017
Wedding Dress Essense Australia: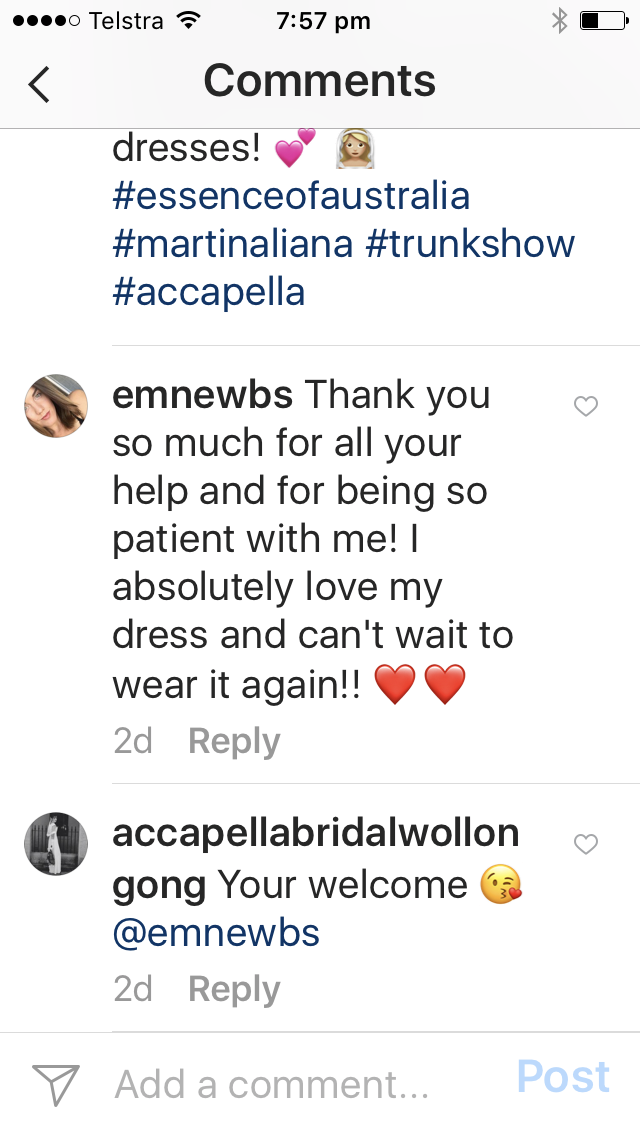 Hi connie i would really like to thank you and glynis for all your help on saturday morning and helping me find my perfect dress!!! I was very nervous leading up to the morning but you and your beautiful ladies made me feel so at ease and comfortable!!! Glynis was so patient and kind throughout the whole process, it was so lovely. THANKYOU ALL once again.
Hi Connie
I just wanted to touch base with you & thank you for first of all fitting us in yesterday, and mostly for finding me the perfect dress!
The challenge of finding a dress mostly on my own, and doing the majority of the wedding planning without my Mum there for support has been incredibly difficult - so i apologise if i was a little indecisive & unsure. Mums are always the ones you want the approval from!
I feel very lucky to have found your store, and to experience someone so passionate, and who clearly knows the business very well.
Now to get through the next 6 months until it arrives!!
Thanks again for fitting us in on a Sunday & taking so much time to show us through the range, after you had a busy few days with the Trunk Show!
Looking forward to hearing from you in January!
Regards