Emily Vieira ( Maccabi)
Wedding Dress Lusan Mandongus: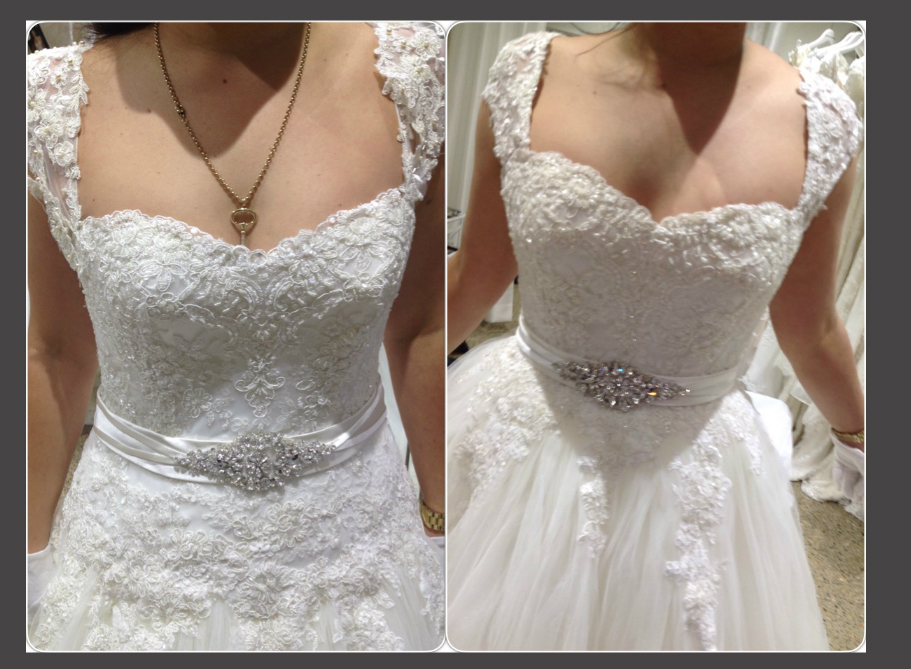 Emily Vieira — 5 star Connie - I can not thank you enough for my amazing dress. I came to you with a plan - a dress that was impossible for me to find anywhere! I searched both the illawarra and sydney for my dream gown but nothing was perfect... When I came to you I tried a dress with the most amazing double lacing and tulle that I have ever seen, I knew I needed this in my dress but the style was not right... You told me not to stress and that you would redesign it exactly as I wanted it and send these pictures to Lusan Mandongus to make the dress perfect. It arrived shortly after and it was amazing! The design was perfect and it fit like a glove - I felt like a princess! The design was made exactly for me! I would recommend Connie to everyone! She made my wedding dress dreams come true - thank you Connie! I will send you pictures shortly.