Essense of Australia D2684 Alterations of the week
Connie Di Genni
Thursday, May 05, 2022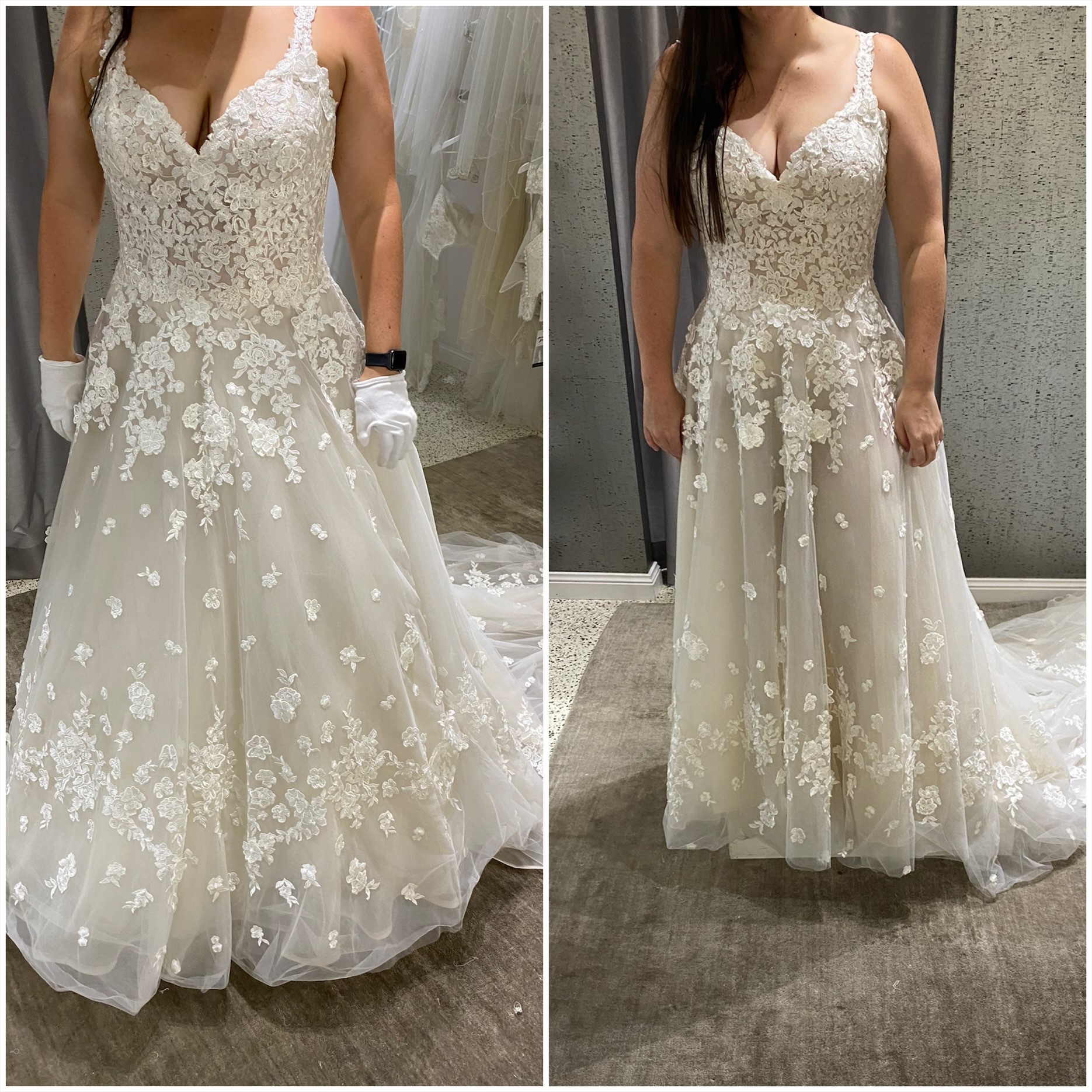 ~ Alteration of the week ~
Essense of Australia D2684
This discontinued sale dress was beautiful in its original design but didn't quite align with the vision that the bride had for her big day as she wanted something with a soft a-line skirt.
To create her vision, I removed the extra netting underneath, which reduced the volume of the skirt without losing the soft external skirt. This overskirt had horses hair at the hem, which is used to increase visual volume by stiffening the fall of the skirt. Removing this further softened how the skirt fell.
The before and after photos show what can be changed in the volume of a skirt. I also ran the bodice in as the bride lost a little weight. A perfectly fitting dress is a visual pleasure!
Discontinued dresses are a great buy when the dress is reduced and you can spend more of your budget on changing the style and making the dress uniquely your own.
Check out my sale dresses on my website
Connie XO